Choosing a web hosting service can be overwhelming. There are hundreds of companies offering thousands of features, plans, and services. It's enough to make anyone dizzy just thinking about it.
In this post, we'll go over how to pick a web hosting service that suits your needs. We'll also cover why choosing a web host matters, and how to find the perfect fit for your website.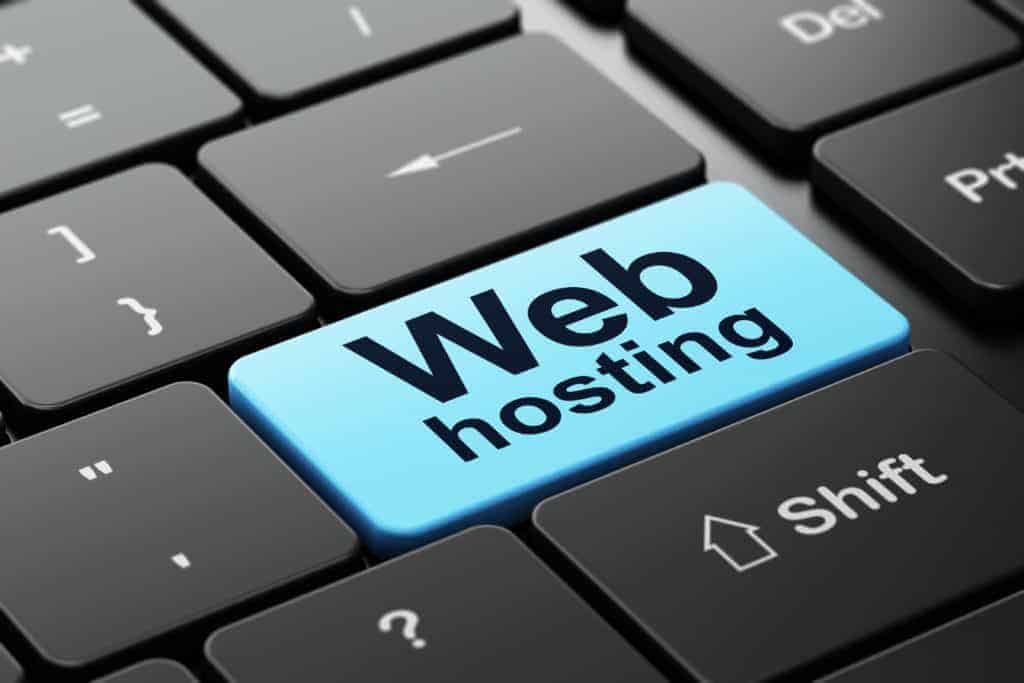 What Is A Web Hosting Service?
A web hosting service provides space on its servers to store websites. It also gives users access to their sites through an internet browser or other software.
Web hosts come in different shapes and sizes. Some offer unlimited storage space while others limit how many files can be stored on their servers. They may have different plans with varying prices.
There are three main types of web hosting services: shared, reseller and dedicated. Each type has its own pros and cons. Let's explore each one further.
Shared Web Hosting
Shared web hosting is ideal if you want to start small. You don't need to pay upfront for a lot of bandwidth. Instead, you share resources with other customers. This means that there's no guarantee of quality. However, you get what you pay for.
Reseller Web Hosting
Reseller web hosting is great if you plan to sell products online. With this kind of hosting, you set up a storefront on your server. Customers then buy from you directly.
This is a popular option among e-commerce businesses. It allows them to scale quickly without having to invest in expensive infrastructure.
Dedicated Server Hosting
If you're looking for maximum control over your website, dedicated server hosting is the way to go. With this type of hosting, you install your own operating system on a server. You can customize everything about your site including the appearance, content and functionality.
You can even run multiple websites on the same server. Dedicated servers are usually very costly but they give you complete control over your website.
Why Should I Choose a Web Host?
There are many reasons why you should consider using a web host. The most important reason is that they offer a lot of great features at affordable prices. You don't have to worry about any technical issues because they handle them for you. Another big benefit is that they will help you build a successful business by providing marketing tips, SEO advice, and other helpful resources.
The best part is that there are tons of web hosts out there. So if you're looking for one that offers everything you want, you won't have much trouble finding one.
How Do I Pick a Web Hosting Service that Is Perfect for for My Website?
If you've decided to use a web host, then you probably already know what kind of features you want in a web host. But before you start shopping around, you need to figure out which ones matter most to you. Here are some things you should look for when choosing a web host:
1. Features
Look for a web host that offers all the features you require. These include:
• Unlimited disk space – Make sure you know exactly how much space you'll need. Most web hosts provide unlimited disk space. However, some charge extra for additional space.
• Bandwidth – Check whether your web host offers enough bandwidth. This refers to the amount of data transferred per second. The higher the number, the faster your site will load.
• Email accounts – If you're planning to send emails from your website, make sure it comes with an email account. Some web hosts allow you to create your own domain name while others only let you use their email service.
2. Cost
When you first decide to purchase a web host, you might think that the cheapest option is always the best. However, this isn't necessarily true. A cheap web host could actually end up costing you more than a pricier option. That's because cheap web hosts often lack certain features that you might need.
For instance, a cheap web host might only allow you to upload 10GB of data per month. While this is fine for small sites, it wouldn't work for larger sites like blogs, eCommerce stores, or social media platforms.
You should then choose a web host that fits your budget but do not compromise on quality.
3. Customer Support
Customer support is another factor you should take into consideration when picking a web host. It doesn't matter how good a web host is if it doesn't offer 24/7 customer support.
A web host should be able to answer questions quickly and efficiently. They should also be available whenever you need them. This way, you can ask questions, troubleshoot, and fix whatever problem you encounter.
4. Security
Security is another key factor to consider when selecting a web host. There are two types of security measures you should check for:
• Data encryption – Encryption ensures that your personal information remains safe. When you sign up for a web hosting plan, ask your provider if they encrypt your data.
• Anti-spam – Spammers try to steal your customers' personal information. Therefore, you should ensure that your web host has anti-spam software installed. You can find out if your web host uses any anti-spam tools by checking its privacy policy.
5. Reliability
Reliability is yet another important thing to consider when choosing a web host. How reliable is your web host? Is it likely to go down at any time?
Reliability refers to the uptime of your web host. Uptime means that your site will be available at all times. It doesn't mean that your site will never go down, but it does mean that it will stay online as long as possible.
The last thing you want is to lose all your data and have to start over again. To avoid such situations, you should pick a web host that provides 99.9% uptime guarantee.
To find out whether or not your web host is reliable, look through its terms and conditions. If there are no guarantees, you shouldn't trust it.
6. Speed
Speed refers to the rate at which data travels across the Internet. Websites loaded faster tend to perform better in search engines and attract more visitors.
Web hosts offer three levels of performance: standard, premium, and ultimate. Standard performance is sufficient for small sites with low traffic volumes. Premium performance is recommended for medium-sized sites with moderate traffic volumes. Ultimate performance is ideal for larger sites with heavy traffic volumes.
If you're looking for a web host that offers fast speeds, make sure that it has an unlimited bandwidth plan.
7. Scalability
Scalability refers to the ability of a web hosting company to grow with your business.
Some companies offer scalable plans, meaning that you pay a fixed price per month regardless of whether you add additional users.
Other companies offer tiered pricing, meaning that you pay more based on the number of users you add.
8. Backup
Backup refers to the process of making copies of your website's files so that you don't lose everything if something goes wrong.
You should always back up your website before moving it to a new web host. Backups are especially useful if you ever decide to move from one web host to another.
Your backup solution should include automatic backups, scheduled backups, and manual backups. Automatic backups occur automatically every day or week. Scheduled backups happen once a week or once a month. Manual backups are performed manually whenever necessary.
9. Performance
Performance refers to how well your site loads. The speed of your site depends on several factors, including the type of server you use, the amount of RAM (random access memory) your server has, and the quality of your network connection.
A good web host should provide high-performance servers with plenty of RAM. However, this isn't enough. A good web host also needs to keep your site running smoothly even under peak load.
10. Technical Support
Technical support is another important factor to consider when choosing a hosting service.
Is technical support included in the cost of the web hosting package? Will you receive assistance immediately after signing up for the service?
Conclusion
In conclusion, choosing a web hosting service can be overwhelming if you don't know where to begin. Luckily, there are many different options available today, each offering their own unique features and benefits. But before you sign up for anything, take a few minutes to evaluate your needs and decide which option will work best for you.