Building a website can seem like a daunting task.
You have to find the right web design, choose the right hosting, and make sure your site is accessible from anywhere in the world.
Wondering how much does a website cost? The answer—like a lot of things in the world of web design and development—varies and depends on your needs and budget.
But, we can give you an idea of what to expect, depending on the features and functions you want your site to have.
So, whether you're starting from scratch or redesigning an existing website, read on for ballpark estimates on what different types of sites might cost. (Hint: The more bells and whistles, the more expensive your site will be.)
We will discuss how much does a website cost, things to consider, and the tools you should use to keep your costs low. We'll also offer some tips to create a reliable website without breaking your bank.
Let's get started.
12 Things to Consider When Building the website
Finally, after discussing with your co-workers, you've decided to take your business online and create your own website, but you don't know how to get started.
The first step is simple:
Here are the important factors that need to be considered before building the website.
1) What's In It for You? (aka Ambition/Purpose)
Before doing anything, ask the following questions from yourself:
Are you doing it to make money by selling affiliate products, or in order to generate leads for your business?
Are you doing it because you want to become an expert, or do you just want to share your opinions with the whole world?
Are you looking to provide a service, or are you looking to build communities around common interests?
If your website is for making money, then the website needs to be set up for search engine optimization (SEO) and user experience should not be a priority. If your website is about providing an opinion or sharing knowledge, then the design of the website should be geared toward this goal instead.
2) What's Your Target Audience?
Is it men, women, children?
Is it people in the same country as you, or are you planning to target users all over the world?
Is your website going to be for a specific hobby/interest, or is it going to be more general?
This will help determine what content you have on your website. If it's for women, then do not publish images of shirtless men on the same website, unless you are marketing an exercise program for women. If your content is general, then target everyone.
However, if your content is specifically targeted to hobbyists, then target everyone who has an interest in that hobby.
3) What Language Will You Write Your Content In?
What language do you want to write your content in?
Will you have a translation/interpretation service on the website?
Can users translate from other languages to what they want to read, or can they only choose from the supported languages on the website?
If you plan on having a community around a common interest, then write your content in that specific language. However, if you plan to target users all over the world, then write your content in English.
If there are languages that people want to read from but cannot be chosen on your website, then an interpretation service is necessary.
4) What Type of Content Will You Publish?
This will determine what type of coding language will be used, such as HTML or PHP. However, if you plan on having a community around a common interest, then the coding language will not matter much.
This will also determine what type of content management software (CMS) you select, such as WordPress or Joomla. The CMS would then need to be translated into the languages needed.
Why WordPress?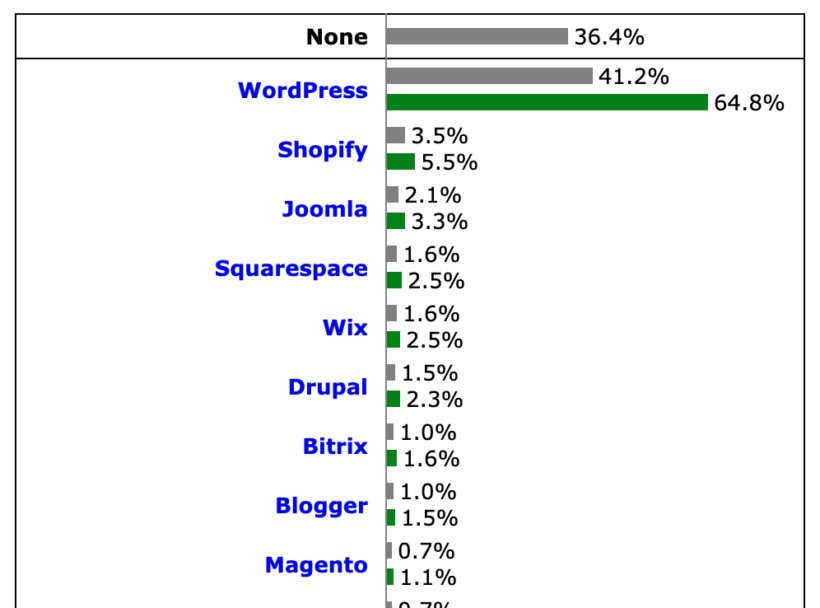 Around 41.2% of all websites on the web are powered by WordPress, according to W3Techs. CMS websites, websites without a CMS, and custom-coded CMS websites are all included in this category. More than one-third of the entire internet is powered by WordPress.
Isn't it cool?
Besides, the content you publish will determine the type of hosting service you need, such as a shared or dedicated hosting plan.
Important note to remember:
The amount of content you want to publish will determine the website's structure and how it is designed, such as if it is going to be a blog-type website or a forum-type website.
5) What Type of Website Do You Need?
This will determine the server type you need, such as a dedicated or virtual private server (VPS). If your website is going to have a large amount of traffic, then a dedicated hosting service is needed. However, if it's just for personal use and you don't plan on having a large amount of traffic, then a VPS is enough.
If your website is going to be an e-commerce website, then you will need a certain type of software to handle the transactions and security. This would require credit card processing services as well.
6) How Much Content Will You Have?
The more content you have, the more storage capacity you will need. Additionally, the more content your website has, the more servers you will need to handle the computational load.
If your website is going to be based on user-generated content (UGC), then you're basically renting out space on your server for users to upload their work.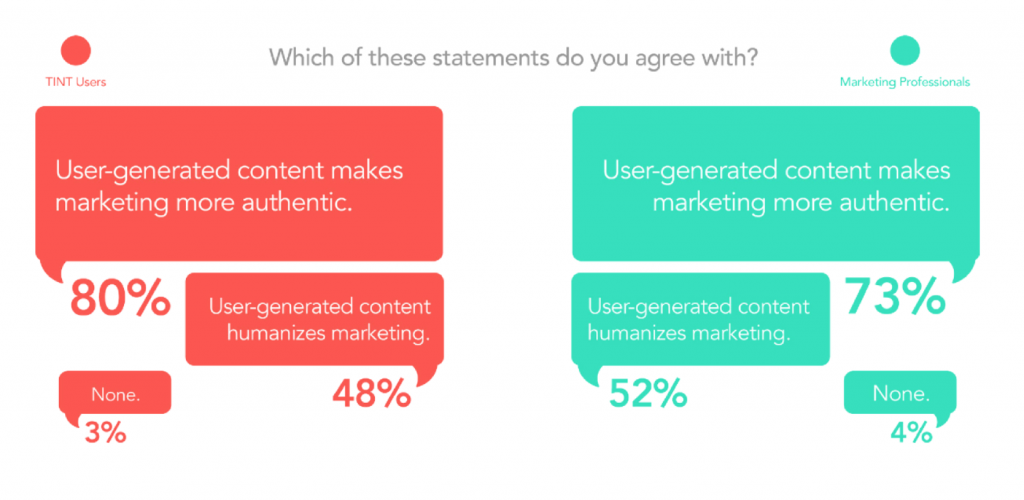 You can implement UGC in various ways, such as allowing users to blog on your website or upload images/videos.
If you plan on having UGC, then you will need a budget for extra content hosting.
7) What Is Your Budget?
The most expensive part of building the website is either the programming or designing parts, depending on the objective of your website.
What type of hosting service do you need (dedicated vs. VPS)?
How much storage space will you need?
How many servers do you need to handle computational load? Will this require provisioning extra servers or can it be provisioned by one server?
If you plan on having UGC, then will this require additional hosting and bandwidth?
How much budget do you have for each of the above items? Think!
8) Do You Have a Timeline?
How long do you want to build your website?
Are there any deadlines that need to be met, such as an event?
How long do you want to maintain the site for?
9) What Is Your Objective?
Who is your target audience?
The demographic of your target audience will affect what type of content you will publish. The incentives you offer your users will also depend on the demographics.
For example:
If the majority of your users are female, then you will need to appeal to them with incentives that would motivate them the most.
What is your objective?
Do you just want to share information, or do you want to use it as a marketing tool for other purposes (advertise)?
If this is for advertisement purposes, then what type of promotional material will be needed?
Are there any political, regulatory, or legal concerns you need to be aware of when designing the website?
What type of hardware do you want to use for your website?
If your website is going to be a blog with a forum, then the budget will depend on whether this is an advertisement tool for other purposes or a separate entity entirely.
How much content do you want to publish?
Do you have SEO goals? If so, will this be an independent website or part of a larger organization/enterprise?
Is the website going to be solely for your organization's use, or will it be open to the public? If it is going to be open to the public, who are you targeting and what type of content would they want to see (i.e. gaming website vs. blogging website)?
What kind of information will be shared on the website? This will affect whether the website needs to comply with federal and state laws, such as HIPAA rules.
10) How Much Knowledge Do You Have on the Topic?
Will you be outsourcing part of the website to a design company or freelancer?
If so, will this person/company have any additional information about how best to make your website?
What is your current level of knowledge in programming/designing a website?
Do you have a business plan, marketing strategy, and/or monetization plan?
11) Is It a One-Time Project or Will You Need Ongoing Maintenance?
If it's just going to be a one-time project, then there will most likely not be any long-term costs or maintenance.
However, if it's for an ongoing project where you are constantly adding to it (e.g. webcomic), then there will be additional hosting and bandwidth costs over time.
If the website is not going to be open source, then how much technical support do you have available?
If you are building a website for an organization, then how much technical support is available?
12) Have You Looked into Open Source Alternatives/Competitors?
This will depend on your objective. If you want to save money and do not care whether the website offers advanced features, then open source might be a cheaper option.
However, if you need a lot of advanced features for a one-time project or have an ongoing investment, then using closed source software might be more cost-effective.
Since our main concern is how much does a website cost, let's talk about tools that can help you design your website within your budget.
Let's get to it.
How Much Does A Website Cost for a Small Business?
Around $100 and $1000 to build.
But the cost can be increased according to your goals.
There are certain factors that affect the price of your website build, most notably what type of website you require and how much functionality you need.
Small businesses (or start-up companies) generally want a company website to advertise their business, sell products and services on the Internet, but also show an element of professionalism – which means that they might not need as extensive functionality as a larger business with more employees might require.
The price you will pay for your small business website will depend on which type of website you require.
There are two main types of websites that small businesses can use to sell their products or services, these are custom-built static websites and Content Management Systems (CMS).
The most common type of small business website is the custom-built static website, this is where HTML pages are produced one after the other and then uploaded onto the Internet.
The bad part about it?
They are not very dynamic, so if the business owner wants to change any content on their site (such as phone number or product prices), they need to pay someone else to update all pages individually.
It can be quite costly when you think about how many pages your average small company might have, this quickly racks up the cost of building a website.
As with most types of websites that are developed for small businesses, CMS is probably the best option when it comes to building your website for a small business.
The main reason is that the website is created in such a way that you can update everything from one central point – no HTML knowledge is needed!
WordPress is by far the most popular CMS on the market so this is generally what people use. How much does a website cost using WordPress will all depend on how extensive you want it to be. You can have a basic site built for as little as $1,000 – but if you want anything too fancy expect to pay upwards of $5,000+.
Building A Website: Tools To Use To Stay On Budget
Home businesses and professionals alike use websites for a multitude of things. There are many different types of websites that range from personal to professional. And with all the social media and news sources out there today, it is important to have a landing page and an online presence.
So what tools will you need to build a website? Let's have a look:
Step 1: Choosing a Domain
A domain is a unique name that describes your website. The most common type of domain is the ".com" which stands for "commercial." There are many different types of domains such as .org (which means non-profit) and .edu (which means educational).
Point to remember?
Domain names are the web addresses users type into their browsers to access a website, such as www.Techbide.com. It's also the URL people use to find your website in search results.
When people think about registering a domain they usually think about the ".com" but there are many other extensions that can be added to a domain.
To begin, you will need to purchase a domain name from a registrar. There are many different registrars out there and some popular ones include GoDaddy.com and Namecheap.com though prices vary depending on who you use.
Once you have chosen a registrar, the next step is to purchase your domain name. That is what gives people the ability to visit your website so it should be something that defines you or your brand.
Are you blank when it comes to choosing a unique brand name?
Choose DomainWheel for some relevant ideas that are unique and relevant to your website or blog so that people can easily find them.
Step 2: Picking a Hosting Company that Offers A Lot
When building a website, one of the most important factors in choosing the right web hosting company because without it, your website could be nonexistent. Web hosting is the place where your content will be stored and it allows people to view your website.
Remember:
The web host that you choose should fit with the type of website that you are building and depending on traffic and data storage needs, different companies will charge different rates.
If you plan to build a large website with a variety of content and traffic, some companies such as HostGator will offer plans that can accommodate you.
Step 3: Website builders You Can Run Yourself (Even if You're Newbie)
Once you have purchased a domain name and web hosting package, the next step is finding a platform to build your website on. There are many different platforms out there including Wix, WordPress, and SquareSpace among others that can help you to create your site without the need to code it manually.
SEO website builders in NutShell
There are free and paid ones available online and they come with useful features such as hosting, email, and SEO tools.
Your content will be kept safe under their data centers (hosting). All you have to do is pick a template that best fits your niche, then edits it using their features.
Here are some of the best and most affordable website builders in 2022:
WordPress.com
Wix
Weebly
DreamHost WP Website Builder
Squarespace
Tips To Make A Great Website (Without Much Money)
Remember that a web development company can offer you a shade cheaper rates than a freelance developer because the first has much less risk and more cost-effective tools for project management.
The other essential factor which affects how much it costs to build a website is your location.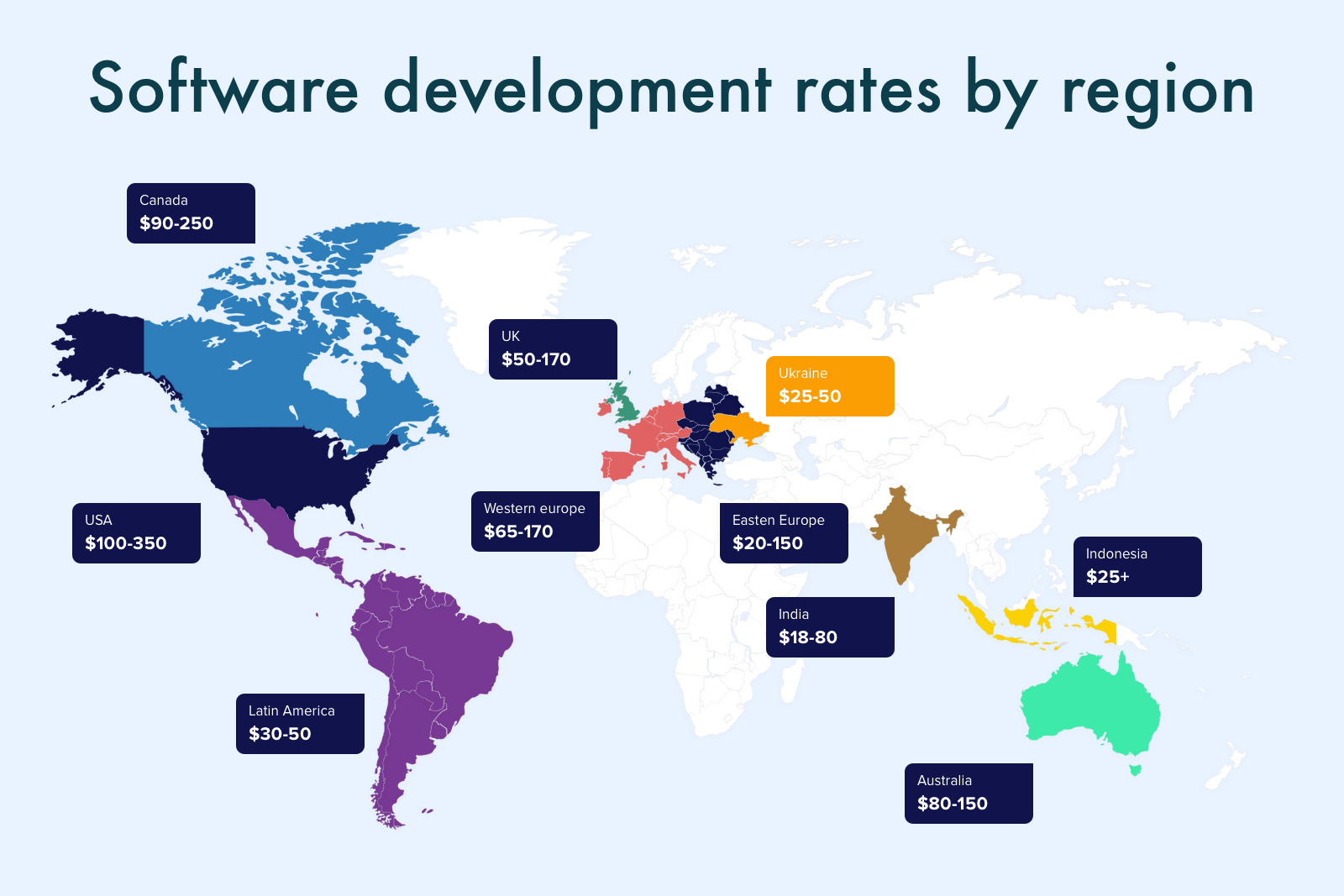 For example:
Standard website construction in the USA costs from ~$1500 to ~$4 000 – that's a big difference! And these numbers are valid for any country of Western Europe as well. In Eastern Europe and Russian markets, it might be even cheaper because there are a lot of developers who can work for you at lower rates.
In developing countries like India, China or Brazil it is much cheaper – like 50% cheaper than in the West. One more advantage is that you will not face any cultural barriers since developers are fluent in English and know the ready-made solutions of global companies.
What's the bottom line?
The cost of building a simple one-page site can be as low as $500 while larger sites with more advanced functions could go up to $200,000+.
Unfortunately, there is no strict rule as to how much a website costs as every project and individual client have distinct specifications.
Well, it depends on what you want.
Nevertheless, we can give some rough estimates based on the most popular types of websites:
Personal website – $200 – $1000+ (one page) / $2000 – $10 000 (more pages)
Company website – $1000 – $10 000+
Web Site for an Organization – from $500 to a few thousand dollars.
Business Directory – one entry costs around ~$50-150 , a full directory can cost very much.
eCommerce website – from ~$100/month to several thousands of dollars.
Online store with digital products (ebooks, software) – $500+
Mega online stores (like Amazon) can cost up to millions.
We must also remember that it is very difficult to estimate what will be really needed when you start working. So, the final price might be higher than expected.