Do you have a website? Are you happy with it? Would you like something new?
It's not always necessary to get a custom designed website. In fact, many businesses just fine with using WordPress as their web platform. However, if you're looking for something unique, then you should consider getting a custom designed site.
Whatever your reason, here's how to decide whether or not you should get a custom designed site.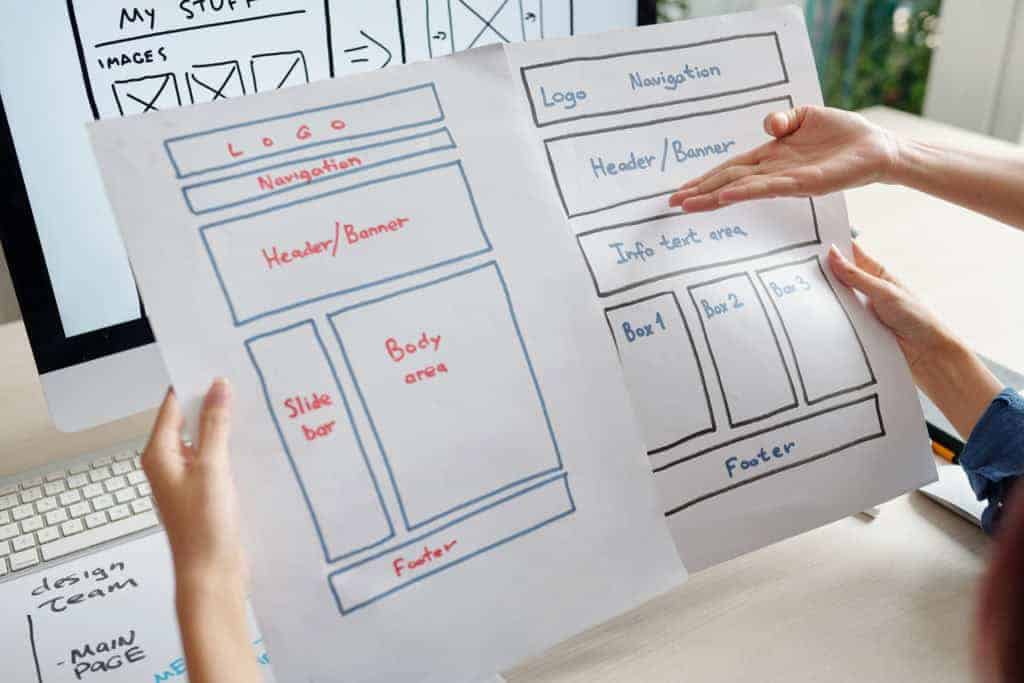 What Is A Custom Designed Site?
A custom designed site is one that has been created specifically for the needs of your business. The design may be completely different from what you've seen before.
The most common type of custom designed site is a single page website. This means that all of the content will be on one page. You'll also find that these sites are usually very simple in terms of layout. They tend to look more like brochures than websites.
Another popular option is a multi-page website. These sites often include multiple pages. Some of them even allow you to create a blog within the site.
The final option is a full ecommerce site. These sites typically offer an online store where customers can purchase products.
How Much Does A Custom Designed Site Cost?
There are two main types of costs associated with creating a custom designed site. One is the cost of the design itself. This includes things such as graphic design, photography, and programming.
The other cost is the cost of hosting the site. This includes things like domain registration, web hosting, and email accounts.
If you want to know exactly how much a custom designed site would cost, you need to talk to a professional who specializes in this kind of work.
Why Should I Get A Custom Designed Site?
It's no secret that websites play an integral role in any online marketing strategy. They're the first impression visitors receive of your business. And since most people don't spend much time browsing through a website, it's critical that yours stands out.
In this article, we'll discuss why custom designed sites are essential to your online success.
1. Make Your Website Stand Out From the Crowd
Custom designed sites are unique. With a custom designed website, you are sure that no website will be like yours. This makes your site more memorable and attractive to potential customers.
Custom designed sites also allow you to customize your site according to your specific goals. For example, if you run a restaurant, you may want to include pictures of food and drinks on your menu page. If you run a fitness center, you may want to highlight your services on your homepage.
2. Create a Professional Image
A professionally designed website conveys professionalism. Customers associate businesses with well-designed websites. This gives your business a positive reputation.
So whether you're thinking about launching a new business, expanding your existing business, or simply updating your current website, custom designed sites are a smart investment.
3. Create Brand Awareness
A custom designed website gives you complete control over your online presence.
You can customize everything from your header image to your footer links.
This allows you to create a professional image for yourself.
Not only does this give you a chance to show off your personality, but it also helps you stand out among competitors.
4. Better User Experience
Custom designed sites provide users with a much better user experience than standard templates. Standard templates often lack functionality and customization options.
For example, most templates don't offer a search bar, contact form, or blog feature. If you want to add these features to your site, you'll have to pay additional fees to web developers.
With a custom designed site, however, you can easily add these features without paying extra fees.
5. Make Your Website Mobile Friendly
Mobile devices are becoming increasingly popular. According to Google, mobile searches account for nearly half of all online searches.
As a result, it's critical that your website is optimized for mobile users. Since most people access the internet via smartphones and tablets, it's essential that your site is compatible with these devices.
A custom designed site ensures that your site is optimized for mobile devices. This means that you won't have to worry about compatibility issues when visitors view your site on their phones.
6. Faster Loading Times
Custom designed websites are faster loading times than those created using templates.
Templates are generally made using Flash technology. This means that they slow down page loads.
However, custom designed websites are written using HTML5 coding standards, meaning that they load faster.
7. Improve Search Engine Rankings
Search engines such as Google, Yahoo!, Bing, and others rank websites based on several factors. One of these factors is the quality of content on your site.
Custom designed sites contain higher quality content than standard templates. This means that search engine spiders crawl your site more frequently, giving your site a higher ranking.
8. Increase Traffic
Custom designed sites attract more traffic than standard templates. Visitors find your site easier to navigate and read. They also feel more comfortable visiting your site because it's customized to fit their needs.
Custom designed sites are also mobile friendly. People love using smartphones and tablets to browse the web. Therefore, if your site isn't optimized for mobile devices, you're missing out on a huge opportunity to reach more customers.
9. Increased Sales
Custom designed sites give you an opportunity to stand out from the crowd. If you don't have a unique website, potential customers may think you aren't worth their time.
Having a custom designed site gives you the chance to showcase your products and services in a professional manner. This helps you attract more clients and increase sales.
10. Improved Customer Service
Custom designed websites often include features that allow customers to contact you directly via email or phone. This allows you to respond quickly to questions and comments.
This feature is especially useful for ecommerce stores, since it provides a convenient method of communication between you and your customers.
Conclusion
If you want to improve your business, then you need to make sure that your website is up-to-date. You should always be looking for ways to improve your site so that you can attract new customers.
One way to do this is by getting a custom designed website. These types of websites offer many benefits over standard templates.
You'll notice that there are many advantages to having a custom designed website. However, you shouldn't just get one without thinking about what type of design will best suit your needs.
Want to start your journey in having a custom designed website? Contact us today!