What makes a good web hosting company? Is it price or features? Or maybe both?
The answer is, of course, that there are many factors to consider when choosing the best web host for your site and business. If you are interested to know what makes a good web hosting service, read on.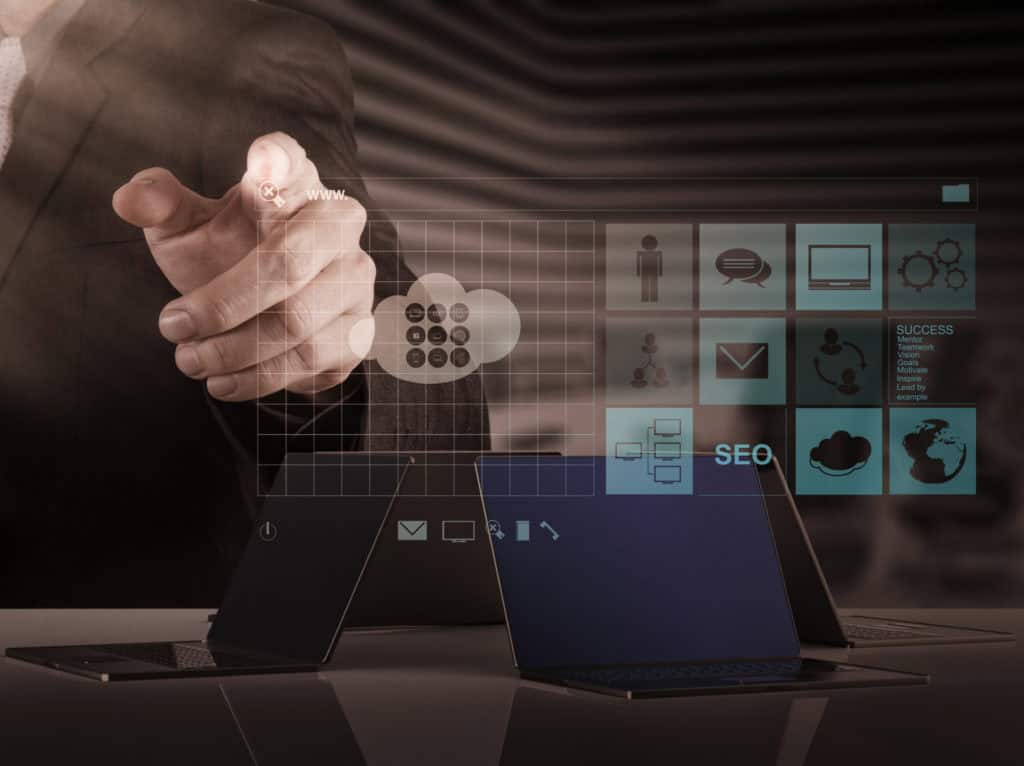 What is a web host?
Web hosting refers to the place where websites live online. Web hosts store your site files and keep them safe until you're ready to publish them. They also offer email services, domain name registration, and other features that help you build and maintain your site.
There are many different types of web hosts available, including shared, reseller, VPS (virtual private server), dedicated, and cloud hosting. Each type offers its own set of advantages and disadvantages.
Shared hosting is the most affordable option. However, because there are multiple sites sharing the same resources, performance may be slow. Reseller hosting allows you to create your own site and sell space to others. This gives you complete control over your site, but it requires technical knowledge and experience.
VPS hosting provides greater flexibility than shared hosting. Your site runs on its own virtual machine, giving you full access to everything inside. Dedicated hosting lets you run your entire site on a single computer. Cloud hosting is similar to VPS hosting, except that it stores your site files in the cloud instead of locally.
What factors are present in a good web hosting service? 
Choosing a web hosting service is an essential step towards launching your website.
There are several things to consider when choosing a web hosting provider. This guide will provide you with information regarding these considerations.
1. Hosting Features
First, you need to determine whether you need shared hosting, VPS hosting, dedicated servers, cloud hosting, or any combination thereof.
Shared hosting refers to a plan whereby multiple websites share one server. Each site has its own IP address, but all sites run on the same operating system and software.
VPS hosting refers to a virtual private server. With this option, you pay for a physical server, but instead of installing the operating system yourself, you install a pre-configured version of Linux or Windows.
Dedicated servers refer to a single server that hosts a single website. Dedicated servers offer the highest level of security and performance. However, they are expensive.
Cloud hosting refers to the ability to access your data from anywhere using internet connections. Cloud hosting offers convenience and scalability, but does not guarantee reliability.
2. Cost
Cost is another important factor to consider when choosing a hosting provider. There are three types of costs associated with hosting services:
Monthly cost – This is the monthly fee paid to the hosting company.
Annual cost – This is the annual fee paid to the hosting provider.
Additional fees – These include bandwidth charges, domain name registration, email accounts, and others.
3. Security
Security is another important consideration. If you are running a business, you need to ensure that your website remains secure.
This means that hackers cannot access your files, databases, and other sensitive information.
To achieve this goal, you need to choose a hosting provider that provides 24/7 customer support.
4. Reliability
Next, you should consider reliability.
How reliable is your current web hosting company?
Is it possible that your website will go down unexpectedly? Will your email stop working?
Will your domain name expire? These are questions you should ask yourself.
Reliable web hosts provide 24/7 customer support. If something goes wrong, they'll fix it right away.
They also back up your files regularly.
5. Support
Another thing you should consider is customer service.
Does your current web hosting company offer live chat support?
Can you reach a representative via phone? Can you send an e-mail?
Are you guaranteed a response within 24 hours?
A good web hosting company provides excellent customer service.
They respond quickly to any technical issues you encounter.
They also answer your questions promptly.
6. Reputation
You must check out reviews about the hosting company.
Do they have a history of providing reliable services?
Have they been recommended by reputable sources such as Google, Facebook, Twitter, etc.?
If so, then you can trust them.
7. Scalability
Scalability refers to the ability of your web host to expand its capacity as your business grows. This means that your web host has the resources necessary to handle increased traffic without slowing down.
For example, if you decide to add additional servers to your existing plan, your web host will automatically scale up to accommodate the additional bandwidth.
8. Performance
Performance is another important aspect of choosing a web host. How fast do you want your website to load?
Do you want to use a content delivery network (CDN)?
All of these options require extra bandwidth, so you need a web host with sufficient bandwidth to accommodate them.
9. Backup Services
Backups refer to copies of your website's files stored offsite. Backups ensure that your website remains accessible even after a catastrophic event occurs.
Many web hosts offer automatic backups every week or every month.
However, they do not guarantee that your website will remain accessible after a disaster strikes.
Therefore, it's advisable to select a web host that offers full backups.
10. Additional Features
Finally, you should look for a web host that offers additional features.
These include things like free domain names, free SSL certificates, free e-commerce solutions, etc.
The more features you get, the better value you'll receive.
Conclusion
Choosing a web hosting service is similar to buying a car. You don't just buy a car because it's cheap.
You purchase one based on how much you need it, what kind of fuel it uses, and many other factors.
In the same way, you shouldn't simply pick the cheapest web hosting service available.
Instead, you should carefully evaluate each option before making your final decision.
If you want to start with your website and would like to know what web host is best for you, contact us today.