How do you choose a web design company? There are so many out there, and they all promise great things. How do you decide who to hire? What tips for choosing a web design company can help you?
Web design companies are businesses that create websites for clients. They offer services such as graphic design, logo design, SEO (search engine optimization), social media marketing, video production, etc. The field is competitive, and there are thousands of firms offering their services online.
Choosing a web design company is no easy task. There are several important considerations to take into account before deciding on a particular firm. Here are fifteen tips for choosing a web design company that can definitely help you.
1. Research Your Options
Before choosing any web design company, it's essential to research your options. This means doing some background checks on the company. You can start by looking at reviews from previous customers. Read through customer testimonials, and see what other people have to say about them.
You should also look at their portfolio. See if you like the style of their work. If you don't know anything about web design, ask friends or family members who may be familiar with the industry. They can give you an unbiased opinion.
2. Look At Their Experience
Experience matters when selecting a web design company. It's not enough to just have good skills; you need experience too. Ask how long they've been in business. Do they specialize in certain areas? What kind of projects have they completed recently?
A good web design company will have experience working with a variety of clients. They should be able to handle projects ranging from small business sites to large corporate ones. A web design company with limited experience could struggle when faced with a big project.
3. Check Out References
References are another way to determine whether a web design company has the right skills and experience for the job. Find out if they have worked with other companies in the past. Does their client list include well-known brands?
If possible, get references directly from current customers. Make sure to check out their portfolios and read through their testimonials.
It's always wise to check references. Make sure to contact each reference listed on the website. Ask if they were satisfied with the service provided. Were they happy with the final product? Did they receive everything promised?
4. Consider Pricing
Pricing is one of the most important factors when hiring a web design company. Make sure you understand what each service costs. Some firms charge hourly rates while others bill per project.
It's also helpful to find out the total cost upfront. Many companies will quote you a price without giving you a clear idea of what the final invoice will contain.
Pricing structures vary widely among different web design companies. Some charge hourly rates while others charge per project. It's always better to go with a flat rate model because it gives you more flexibility in terms of budgeting.
5. Get A Free Quote
Ask for a free consultation. In this meeting, the company will explain its process and show you examples of similar sites. They will also provide you with estimates based on your requirements.
This gives you time to think about which company you want to hire. Once you make up your mind, get back to the firm and request a written proposal.
A well-written proposal will include everything you discussed during the initial meeting. It will also outline the scope of the project, including the number of pages, content, images, videos, etc.
The proposal should also include estimated completion dates, along with a detailed breakdown of fees.
6. Choose Based On Quality Of Work
When evaluating a web design company, you should consider the quality of their work. Is it professional? Does it meet your expectations?
Look at the portfolio. Are there any samples that look amateurish or unprofessional? If so, don't choose them.
Check out the customer reviews. Look for positive feedback and comments. You can also ask friends and family members who may have used the services of the company.
7. Be Flexible
You might not like all the designs proposed by a particular web design company. That's okay. You could still give them a chance to prove themselves. This does not mean you need to pick them over another firm. You just need to be open to new ideas.
Rather than choosing a specific designer, you can also try working with several designers until you find someone you feel comfortable with.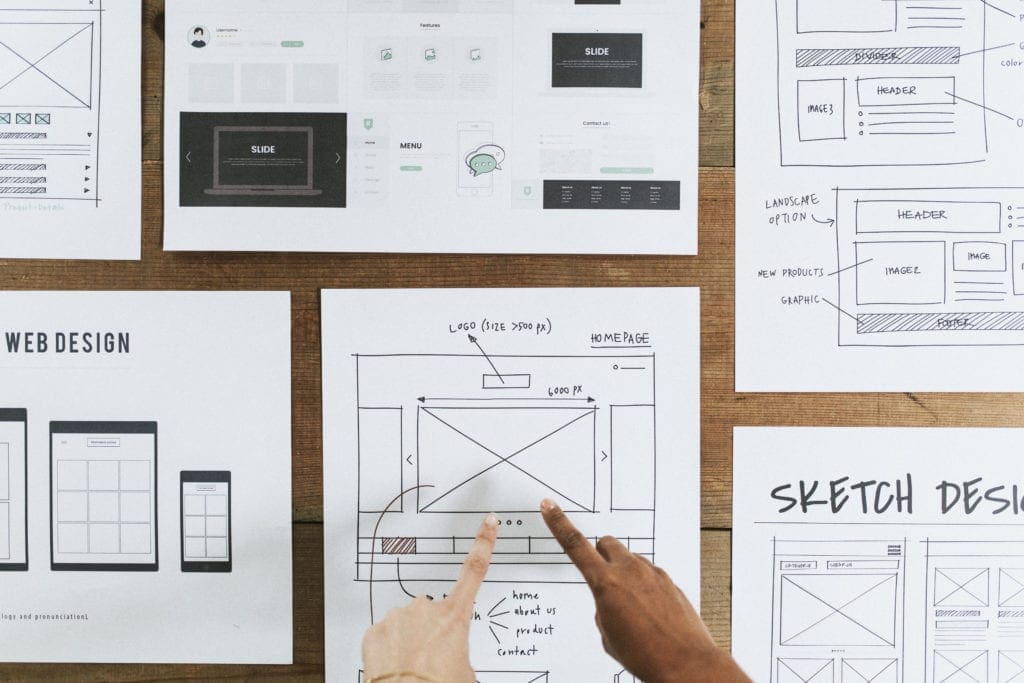 8. Don't Pay Fully Until Completion
Don't pay completely until the project is completed. This ensures that the company delivers exactly as promised. If you pay upfront, you risk losing money if the site isn't delivered on time. No matter how good the web design company is, delays are inevitable. You can also be putting yourself up for unnecessary risks.
9. Hire Only When Necessary
Hiring a web design company is an investment. It's smart to only hire when you need additional help. If you don't need anything extra, then you don't need a web design company.
Nonetheless, web design companies are not just for creating websites. If you already have a website, why would you need a web design company? The answer is simple: Your current website needs maintenance.
You need to keep updating it regularly. You also need to add new features. These things require constant attention and expertise.
With this, make sure that the company provides ongoing support after the project ends. This way, you won't be stuck paying for something you no longer use.
10. Look At The Website Themselves
You can learn a lot by looking at websites themselves. Visit several web design companies to see how they present their services.
Are they easy to navigate? Do they use clean layouts? These are some of the things you need to keep an eye out for. If the web design company is not able to take care of their own websites, then chances are they won't be able to do the same for yours.
11. Be Clear About What You Want
Make sure you communicate clearly with the designer. Tell them exactly what you expect from them. Don't assume that they already know what you want. You will end up disappointed if you don't tell them what you want.
Be clear about what you don't want too. Make sure they understand what you don' t want before they start designing your website. If you do not make sure of these things, misunderstandings may occur which could lead to disagreements and wasted time later down the line.
12. Keep An Open Mind
Don't let yourself be swayed by the first web design company you come across. Take your time and do thorough research. Find out more about each company before making any decisions.
If you choose a web design company based solely on price, then you are doing yourself a disservice. A cheap web design company doesn't necessarily mean a bad one. There are many affordable web design companies out there.
13. Go With The Best Option
If you're having trouble finding a suitable web design company, try asking around. Word of mouth is often the best source of information. However, at the end of the day, you will be the one to know what actually suits you. So when we say, go with the best option, it means choose the best option for you. Will your budget be enough? Does their designs generall match what you want? Are their prices reasonable? The answers will only be answered by you.
14. Avoid Low-Quality Companies
Low-quality websites aren't worth your money. They might offer cheap prices but they won't deliver high-quality results.
Quality is very important for websites. It helps in attracting visitors and converting them into customers. If you get low quality, you are likely to lose potential clients.
15. Ask Questions
Ask questions before choosing a web design company and even more before signing a contract. Make sure you understand every detail of the project and the agreement.
This will help avoid future problems. You should always ask for clarification if anything seems unclear. This may all seem tedious and troublesome but it will save you a lot of headaches later down the road.
Final Thoughts
There are many things to keep in mind before you choose a web design company. This article provides 15 tips for choosing a web design company. Hopefully, these tips will help you make a better decision so that you can enjoy great looking websites without the worries.
Do you also want to know how to choose a website designer? You can read this guide.