Choosing the perfect theme for your website is essential to its success. It should match your company's personality, convey your message clearly, and help convert visitors into customers.
There are thousands of themes available online, but not every theme will work well with your site. In this post, we will share my top tips so you can choose a WordPress theme for your website that will work great.

How Do You Choose a WordPress Theme for Your Website?
1. Understand What Makes a Good WordPress Theme
Before you dive into choosing a theme, understand what makes a good WordPress theme. There are hundreds of themes available, and each has its pros and cons.
A good theme should have these main features:
Themes that make it easy for users to navigate through your site are more likely to be used by people who visit your site frequently. This means they'll spend more time on your site and become loyal customers.
If your theme doesn't support responsive design, then it won't look good on mobile devices. Responsive design allows your website to adapt to any screen size, so it looks good no matter how many people view it.
If you want to change the color scheme or layout of your site, you can do so easily using custom CSS. You don't need to hire an expensive web designer to create a new template for your site.
Search engines like Google love websites that use clean code and follow best practices when it comes to SEO (search engine optimization). A good theme helps improve your search rankings.
2. Know Your Budget
Knowing your budget is key when selecting a theme. If you don't have much money to spend, stick to free themes.
However, if you have a bit more cash to spare, you can opt for a premium theme. Premium themes often include additional features such as custom widgets, SEO optimization tools, and mobile responsiveness.
Premium themes are generally priced higher than free themes, but they can save you tons of time and effort.
3. Know What You Want from Your Site
Before you dive headfirst into choosing a theme, think about what you want your site to accomplish. Do you want to showcase products? Sell services? Promote a cause? Provide information?
What does your audience expect from your site? How much content do you plan to provide? Will you add videos, podcasts, or live chat sessions?
These questions will help you determine whether you need a basic template, a fully featured eCommerce solution, or something in between.
4. Check Out Competitors
Competitor websites are a great place to learn about trends and technology.
They can also provide inspiration for your project.
Visit competitor websites and take note of the features they use.
Which ones did they implement themselves? Which ones were added later?
By comparing your website against similar websites, you can gain insight into what works and what doesn't.
5. Consider Your Niche
Your niche is the topic of your website. It's the reason why you created the site in the first place.
For example, if you sell dog food, you might choose a theme that focuses on pets.
On the other hand, if you're selling real estate, you might choose a different theme that emphasizes photos and listings.
You'll know which niche you fall under once you've selected a theme.
6. Compare the Different Themes
Once you know what kind of functionality you need, you can start looking at different themes.
You can compare them based on their features, price, and popularity.
There are dozens of sites dedicated to helping you find the perfect theme. Here are some popular resources:
ThemeForest – Find thousands of high-quality templates.
Elegant Themes – Browse over 100+ themes.
Divi – One of the most popular themes on the market today.
7. Test Them All
After you've narrowed down your list of potential themes, test each one to see which one fits your needs.
The easiest way to do this is to install all of the themes on your local server or development environment.
This gives you the opportunity to try out each theme without having to commit to purchasing any of them.
8. Check Out Reviews
Reviews are an important part of the buying process. They give you insight into how well a particular theme performs.
If you're considering a premium theme, reviews can be especially helpful.
Premium themes tend to come with lots of extra features, so it's possible that not everyone has used them.
Read through user reviews to get a sense of what others are saying about the theme.
9. Make Sure It Looks Good on Mobile Devices
The last thing you want is to invest hours building a beautiful website only to discover that it doesn't work well on mobile devices.
There are several things you should check before you buy a theme.
First, make sure that the theme's responsive design looks good on mobile devices.
Second, look for elements that are easy to tap or swipe to navigate through.
Finally, make sure that the text isn't too small or hard to read.
10. Don't Forget About Security
Security is another important consideration when choosing a theme.
Make sure that the theme you select offers strong security measures like anti-spam protection and malware scanning.
These are just two examples of the many ways that hackers attempt to steal information from your visitors.
Protecting yourself from these attacks is essential.
Why Is It Important to Be Careful When Choosing a WordPress Theme?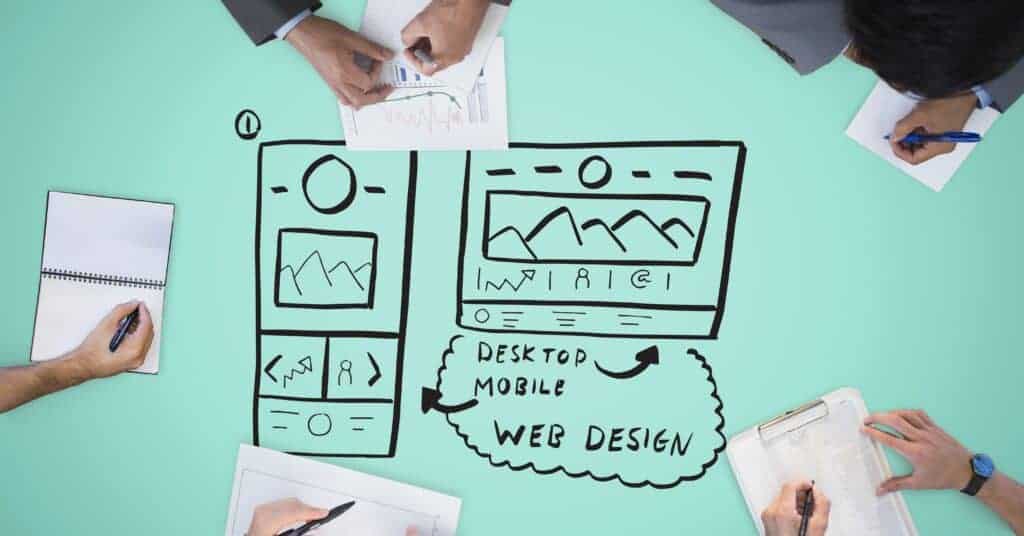 WordPress themes are the foundation of any WordPress site. They're the building blocks that create the structure of your web pages. Themes are responsible for everything from the layout of your home page to the color scheme of your footer.
If you choose one haphazardly, you could end up with a site that looks unprofessional and outdated.
That's why it's important to consider your options carefully.
Choosing the right theme will help ensure that your site looks great and functions properly.
It also helps protect against security threats and ensures that your content remains safe.
In short, there's no reason to settle for anything less than the best.
Do You Need Assistance in Choosing a WordPress Theme?
We're here to help! If you need assistance in finding the right WordPress theme for your business, contact us today. We'll walk you through our selection process step by step.